With more than 128 million people worldwide requiring immediate humanitarian aid, mostly due to war and violence, the United Nations Secretary-General has urged the international community to do more to protect civilians caught in conflict.
The Secretary-General's report first calls on governments to develop national policy frameworks to offer more protection for civilians caught up in fighting.
Countries are also asked to support efforts by the UN and others to engage with non-state armed groups to develop practical codes of conduct for them, and action plans that address civilian protection.
Mr. Guterres said 17 groups have already signed action plans with the UN on ending child recruitment, adding that "we need more of these initiatives."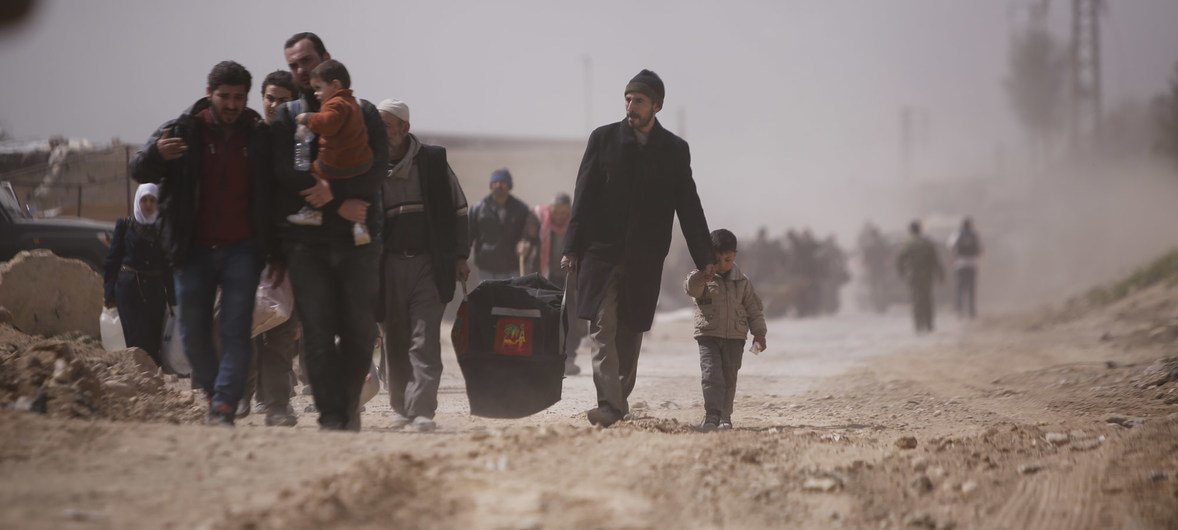 Also briefing the Council, Yves Daccord, Director-General of the International Committee of the Red Cross (ICRC), echoed another concern expressed by the UN chief: attacks against medical facilities and personnel.
He said that in the two years since the Council adopted a resolution on this subject, the ICRC has recorded more than 1,200 incidents in 16 countries, with health workers killed, hospitals bombed or looted, and medical supplies destroyed or prevented from crossing front lines.
"The gap between words and actions is rather dramatic," he charged. "And it is imperative that all states, not only parties to conflicts, uphold international commitments and make the protection of healthcare a national priority."